Enter Warped Weft, a cosmic love nest installed in the immersive Illuminated Forest at the 2015 What The Festival.
It is here that the Starseed Carina landed after their fall from the nebulae.
Needing to build a structure of their own amidst the foreign organic of Earth, Carina began composing a nest to call home.
Kismet would merge Carina with forest sprite Vela.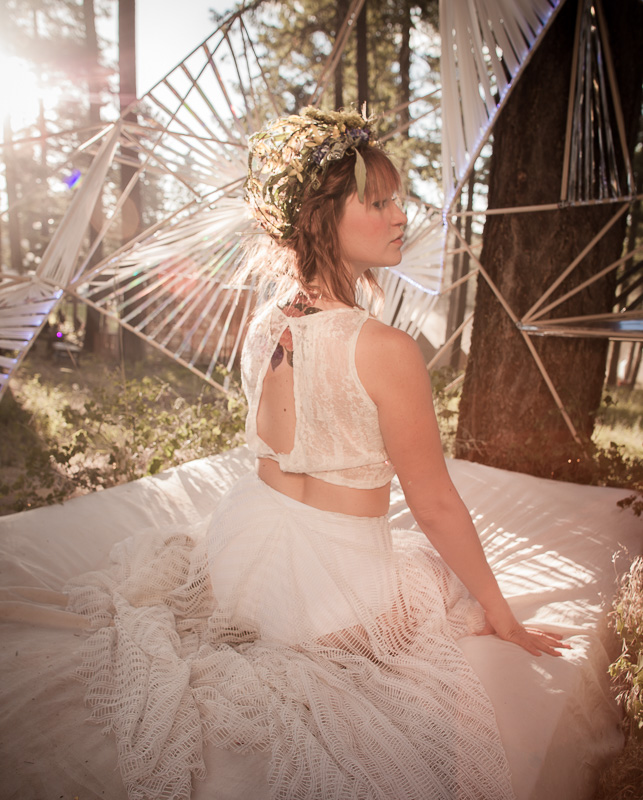 Together they would weave their own material stories, into a space that both celebrated and sacrificed for the other,