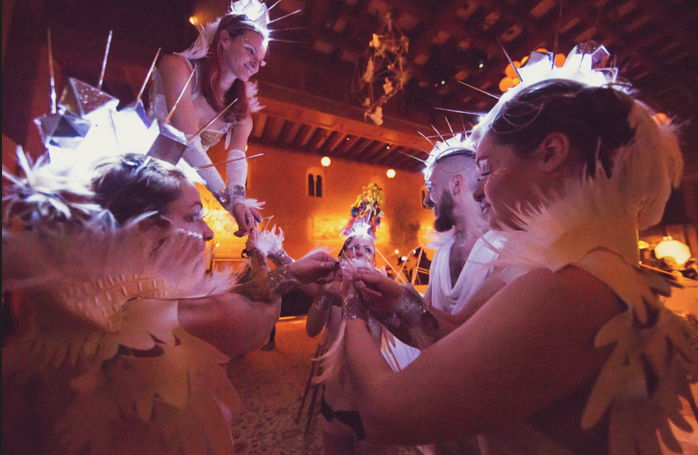 The Nest is a vessel in which we hold our ideas of home, whether those ideas are brimming with positive light or emanating dark truths, it is still a place in which comfort is found, solace is had, and thoughts are shared among the familial.
But, what does it mean to break free from those comforts?
The creature comforts, for the better or worse, hold us in place and allow us to keep still and remain present with what we have.
By breaking free, we let go, and so soar, onward and upward.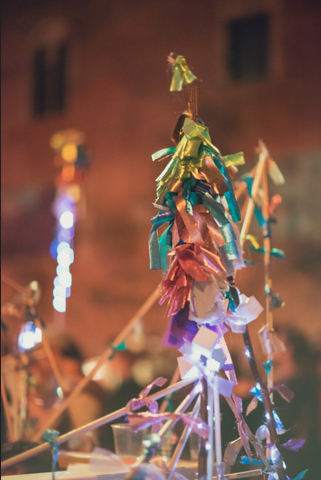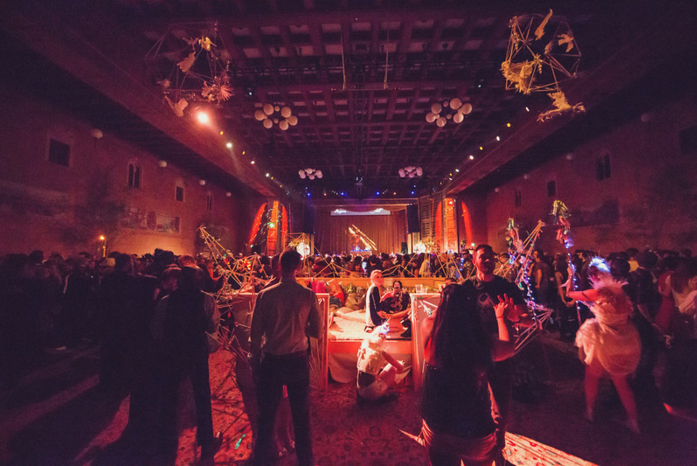 Nest Borealis was the idea of home for the collected conscious. In appearance, it was a collection of shimmering dowels configured into a geometric / organic structure that wrapped around the entryway platform. From the entrance a set of steps led up and into the nest, where the curious found a cozy spot of white plush and intergalactic metallic pillows, as if they have happened upon the celestial throne of an Avian Queen.
Here they could explore what it meant to find solace within the middle of celebratory ruckus, taking time to reflect on their own nest, and those thoughts that are rooting, and how they might hatch into soaring. Nest Borealis was hosted by Celestial Avians, beings opalescent in whites and holographics and white plumage. They flew about the space, enchanting entrants and enthralling them into participation with the structure. Leading participants to the Nest's base, they cooed to them the ten affirmations of the coming New Year, asking them which one most resonated with the individual within the moment. Once one was chosen, the Avian bestowed a glimmering fabric, colored to match the affirmation. The participant was asked to tie their fabric within the nest. As the night progressed and more fabric was added, the colors will grew and began to blend within the Nest, as if the Nest was composed of an Aurora Borealis.
As midnight approached, the Celestial Avian hosts of Nest Borealis were be joined by Quixotic, kin performers soaring above, hatching from the old of 2015 and soaring into the big bright new of 2016.